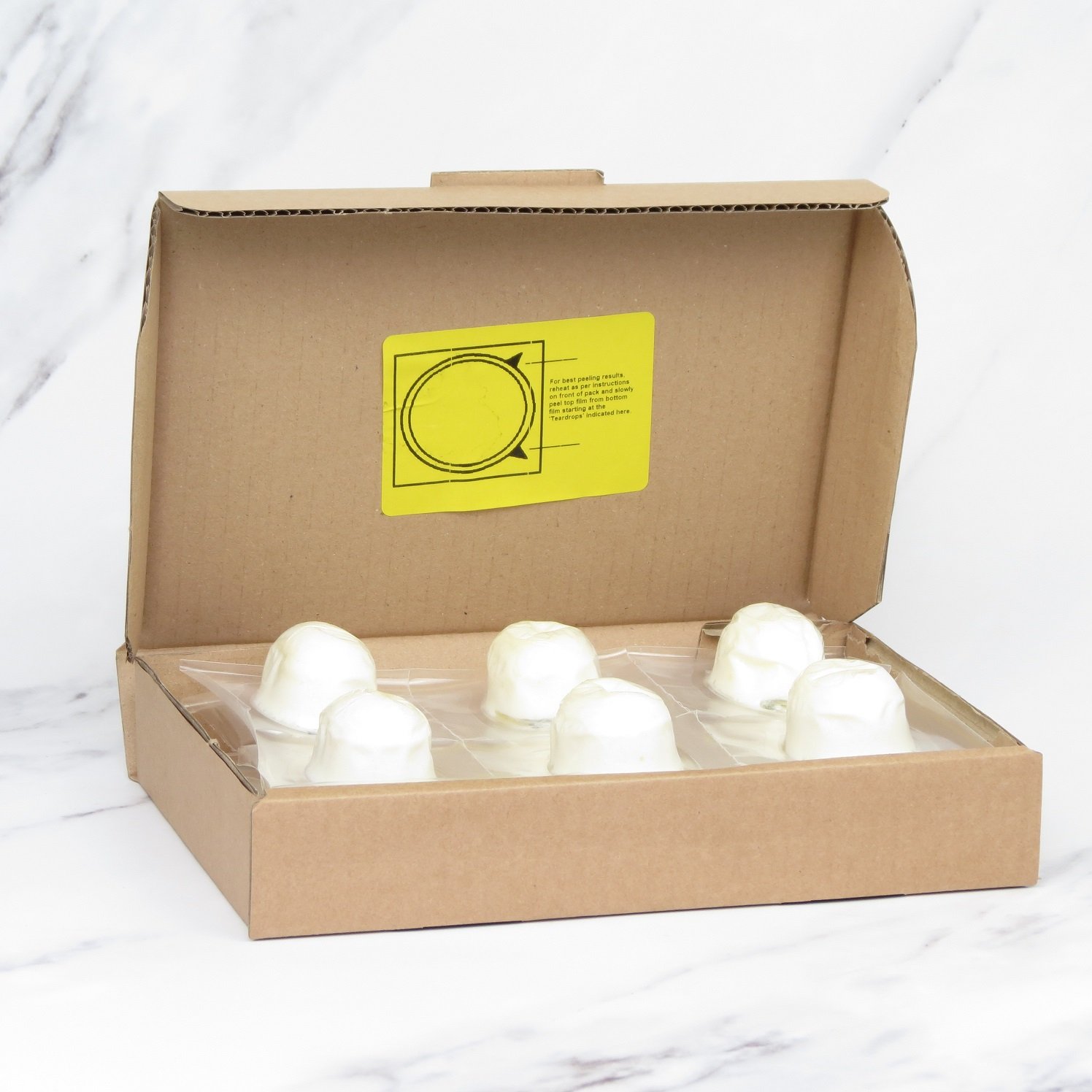 Just Egg Oval Pre-Poached Eggs x 12
Sold in easy to peel, simple to remove packaging,  Just Egg's Pre-Poached Eggs are perfect for Cafe & Restaurant dining, and with a guaranteed delivery time, the oval egg is perfect for caterers and chefs who value good quality and presentation. Simple to prepare, the tasty egg provides a welcome addition to a number of dishes and will enhance any discerning menu.
To prepare, simply submerge the unopened egg pack in water between 75-95°c (just before boiling) for 5 minutes before serving. Then, slowly peel the easy-peel top film from the bottom film to release the egg from it's packaging. Simple!
Ingredients:
Graded Class A Medium Free Range Egg (100%), Sunflower Oil
Full product specification, available upon request.