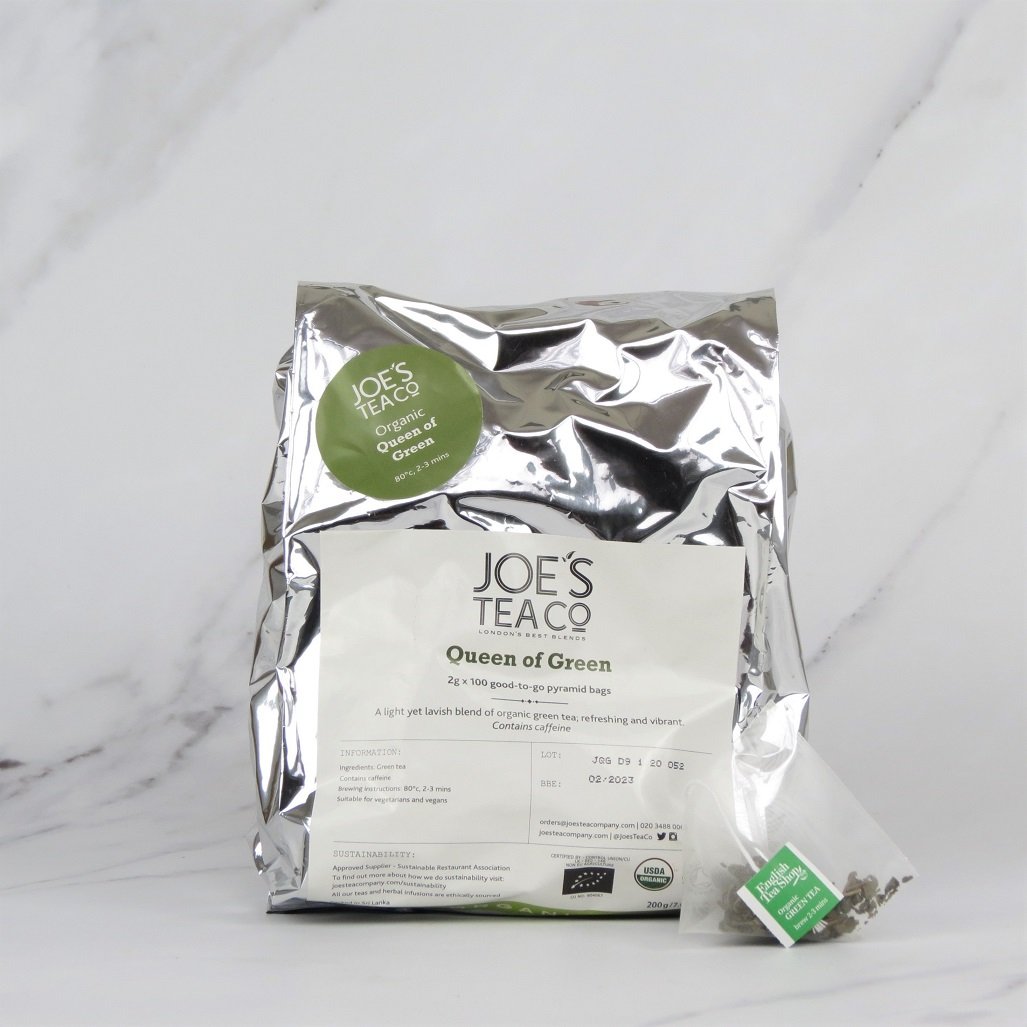 Joe's Organic Green Tea – 100 bags
A light yet lavish blend of organic green tea; refreshing and vibrant.
Whether you're a green tea lover or shunner, this tea's for you. Lighter, brighter and smoother than regular gunpowder blends, this green queen guarantees each cup is brimming with health benefits and antioxidants.