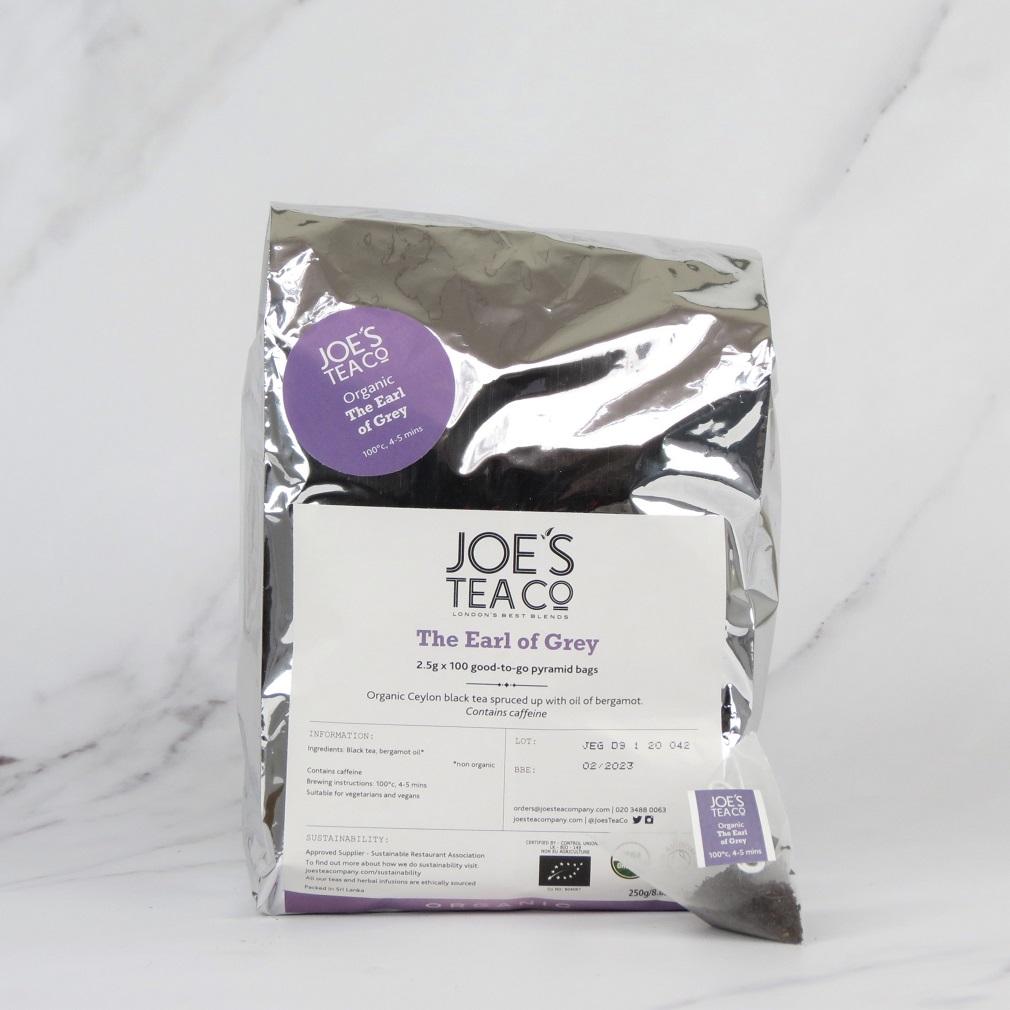 Joe's Organic Earl Grey Tea – 100 bags
Organic Ceylon black tea spruced up with oil of bergamot.
Dust down your best china and silver-up the spoons as you refresh your senses with this elegant blend. Black tea is finely fragranced with bergamot oil and it's organic too, don't you know.