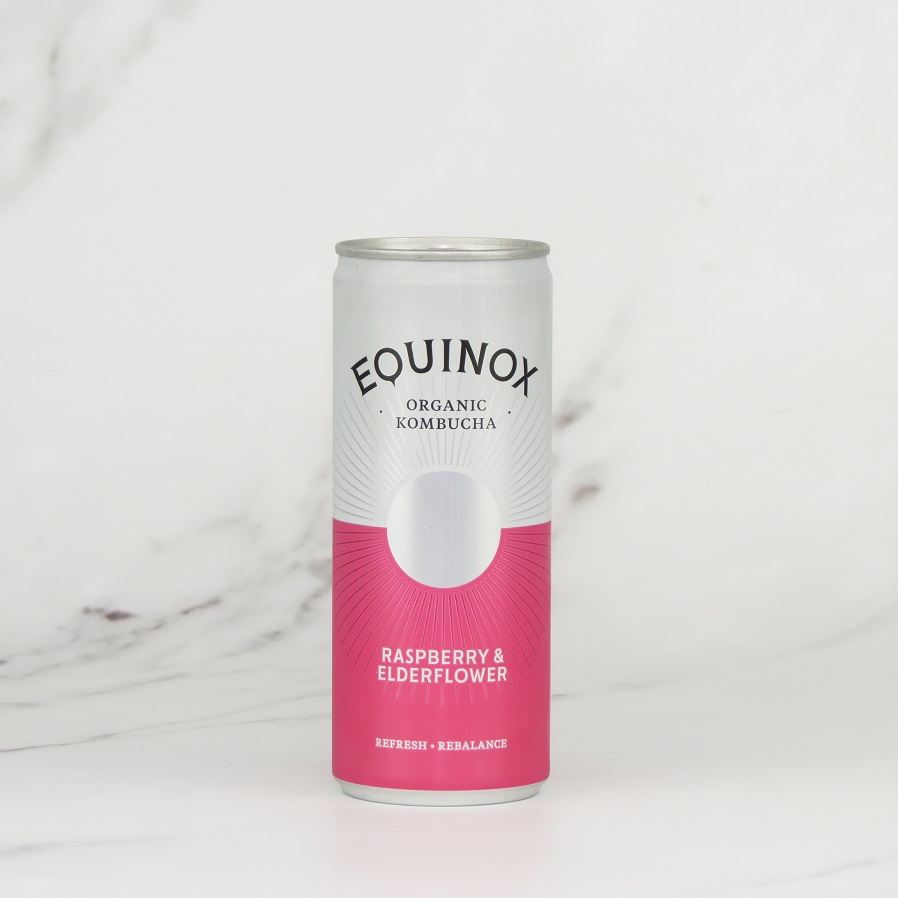 Equinox Raspberry & Elderflower Kombucha – 12 x 250ml
Lusciously blended Organic Raspberry Leaf and Elderflower makes up Equinox's award winning Kombucha.
Enjoy its subtle, well-balanced flavour. It will leave you feeling refreshed, light and energised. (100% Organic, Raw, Vegan and Gluten Free).
Ingredients:
Spring Water, *Raw Cane Sugar, *Chun-Mee Green Tea, *Elderflower, Raspberry Natural Flavour, Elderflower Natural Flavour, *Hibiscus, *Raspberry Leaf, *Nettle Leaf, *Rosehip *Kombucha Culture.
*Organic ingredients.
Contains trace amounts of alcohol.