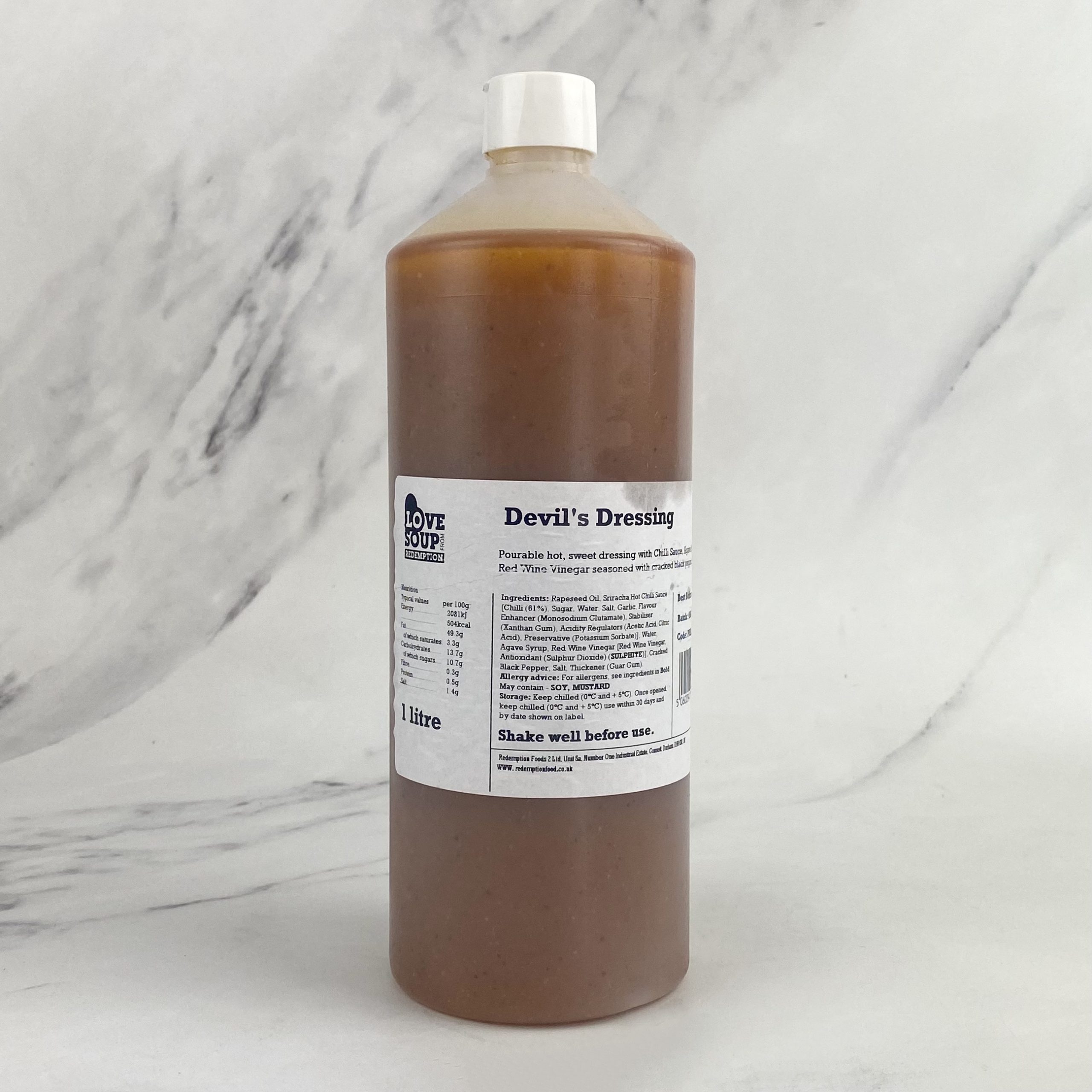 Devil's Hot Chilli Dressing – 1Ltr
Unleash the fiery flavor of our Devil's Hot Chilli Dressing! Bursting with spicy chili peppers and an irresistible blend of spices, this bold dressing is a must-have for cafes and restaurants seeking to add a fiery kick to their dishes. Drizzle it over salads, use it as a zesty dipping sauce, or marinate meats to infuse them with a devilish heat. Ignite your customers' taste buds and elevate your culinary creations with our Devil's Hot Chilli Dressing!
Ingredients:
Rapeseed Oil, Sriracha Chilli Sauce (Chilli, Sugar, water, Garlic, Stabiliser, Acidity Regulators, Preservative, Water, Agave Syrup, Red Wine Vinegar, Cracked Black Pepper, Salt
Full product specification, available upon request.