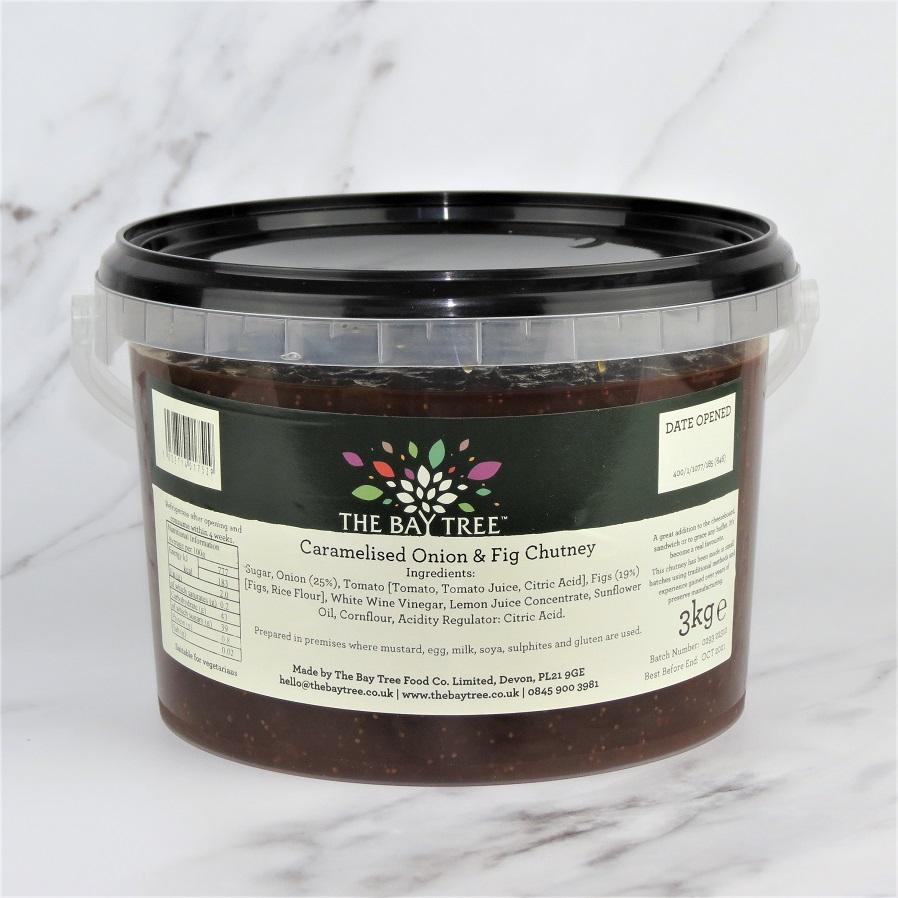 Caramelised Onion & Fig Chutney – 3kg
The Bay Tree's Caremelised Onion & Fig Chutney is the perfect accompaniment for middle eastern inspired meals. Onion, Tomato and Figs are perfectly matches to create a sweet, tangy chutney perfect for use by cafe's, deli's and restaurants.
Ingredients: Sugar, Onion (25%), Tomato [Tomato, Tomato Juice, Citric Acid], Figs (19%) [Figs, Rice Flour], White Wine Vinegar, Lemon Juice Concentrate, Sunflower Oil, Cornflour, Acidity Regulator, Citric Acid.