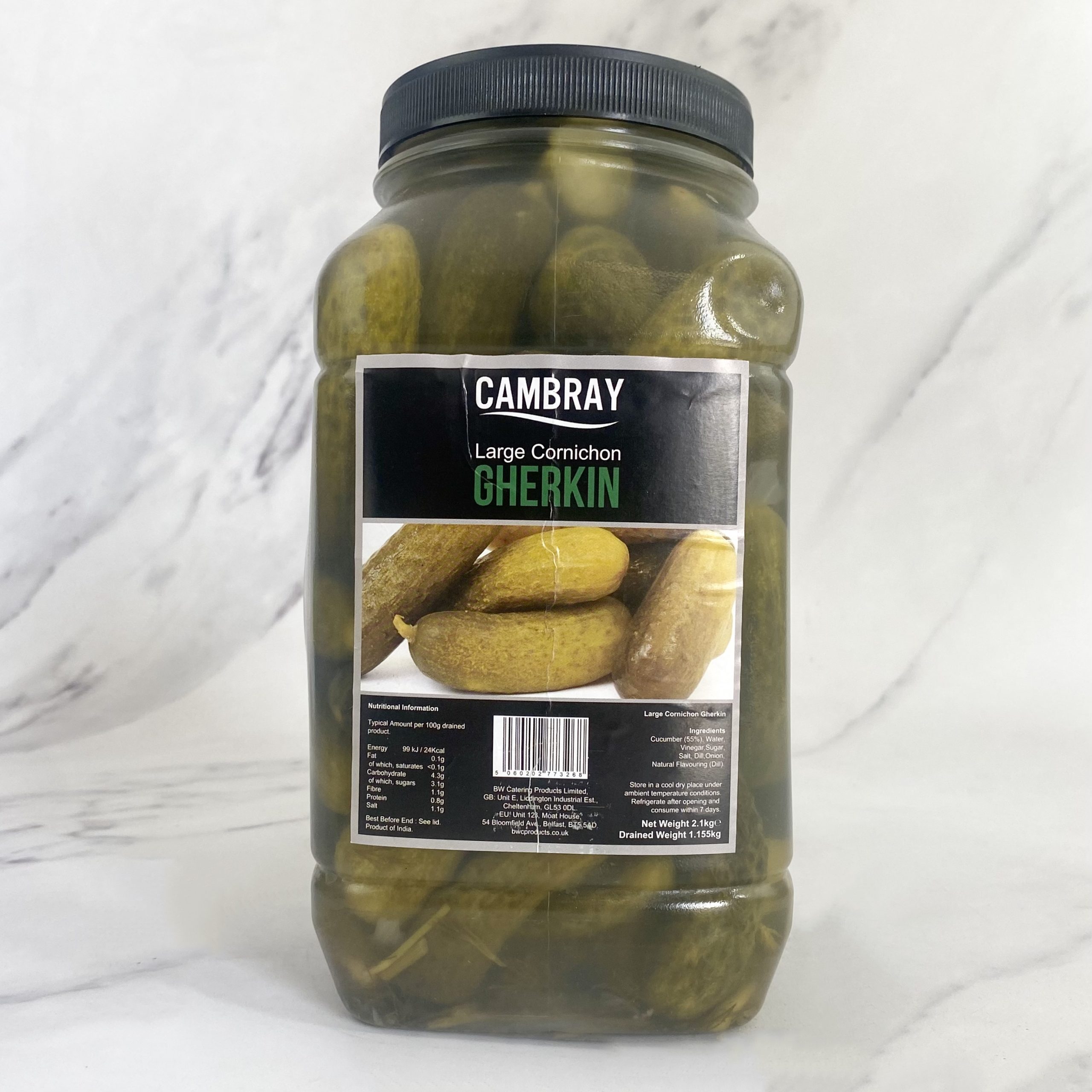 Cambray Whole Gherkins – 2.1kg
Add a burst of tangy crunch to your dishes with our Cambray Whole Gherkins! Hand-picked and packed with care, these briny gherkins are the perfect accompaniment to charcuterie boards, sandwiches, and salads, delivering a delightful burst of flavor that will impress your customers and elevate your culinary offerings.
Full product specification, available upon request.