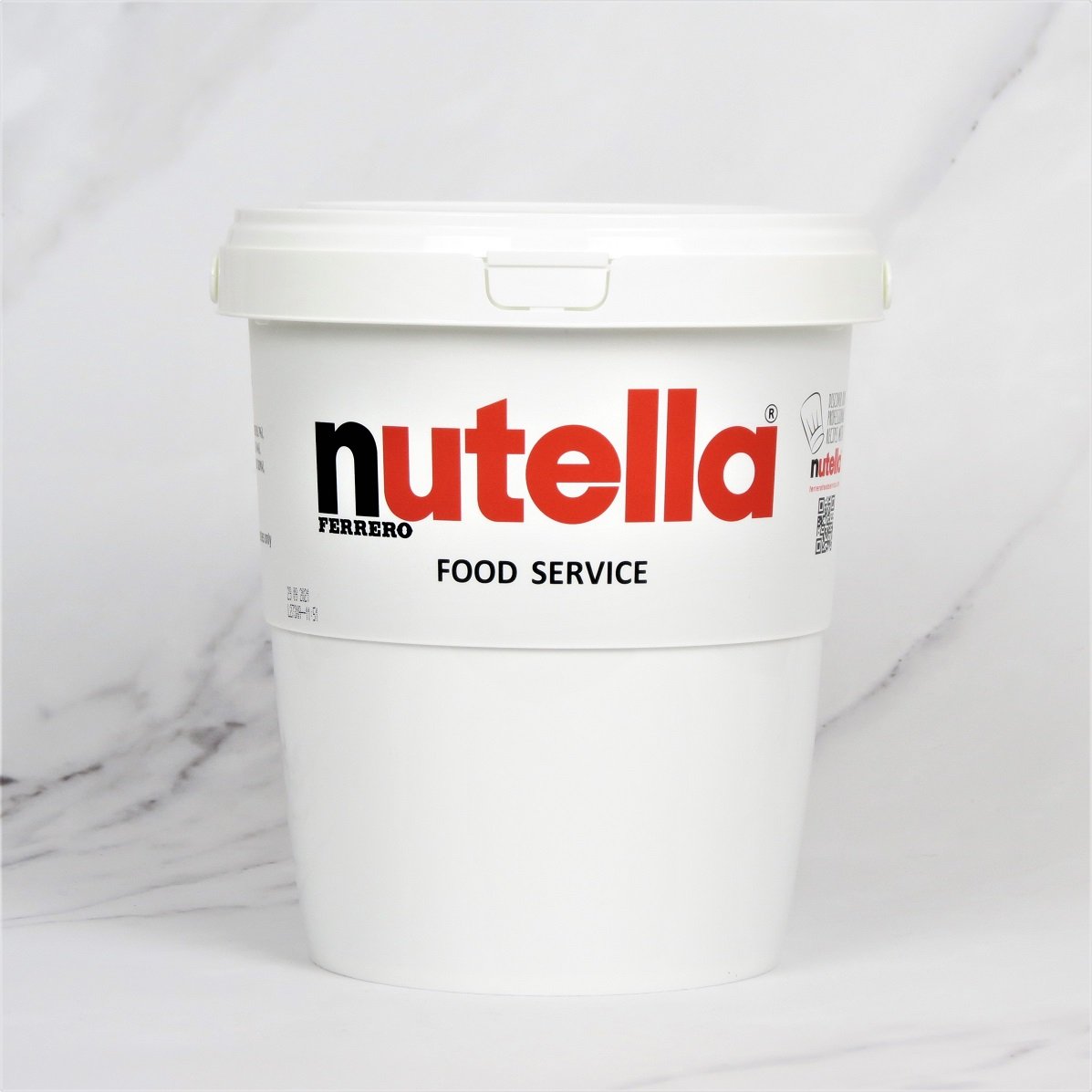 Bulk 3kg Nutella Hazelnut Spread – 3kg
Are you using Nutella in your cafe or restaurant? If not, you should be! From Nutella Hot Chocolates to Nutella filled Croissants and Nutella Pancakes the only limit to the uses for our 3kg Food Service Sized tub of Nutella is your imagination!
Not only is it more cost effective to buy Nutella by the 3kg tub, but unlike the smaller jars of Nutella, the 3kg Food Service Tub allows you to use every last gram of Nutella without the awkward hassle of the smaller jars.
Plus, customers love Nutella. The brand name sells and featuring it in your menu is guaranteed to convert to sales. Get in touch with our team for wholesale pricing.
Ingredients:
Sugar, Palm Oil, Hazelnuts (13%), Skimmed MILK Powder (8.7%), Fat Reduced Cocoa (7.4%), Emulsifier: Lecithins (SOYA), Vanilla