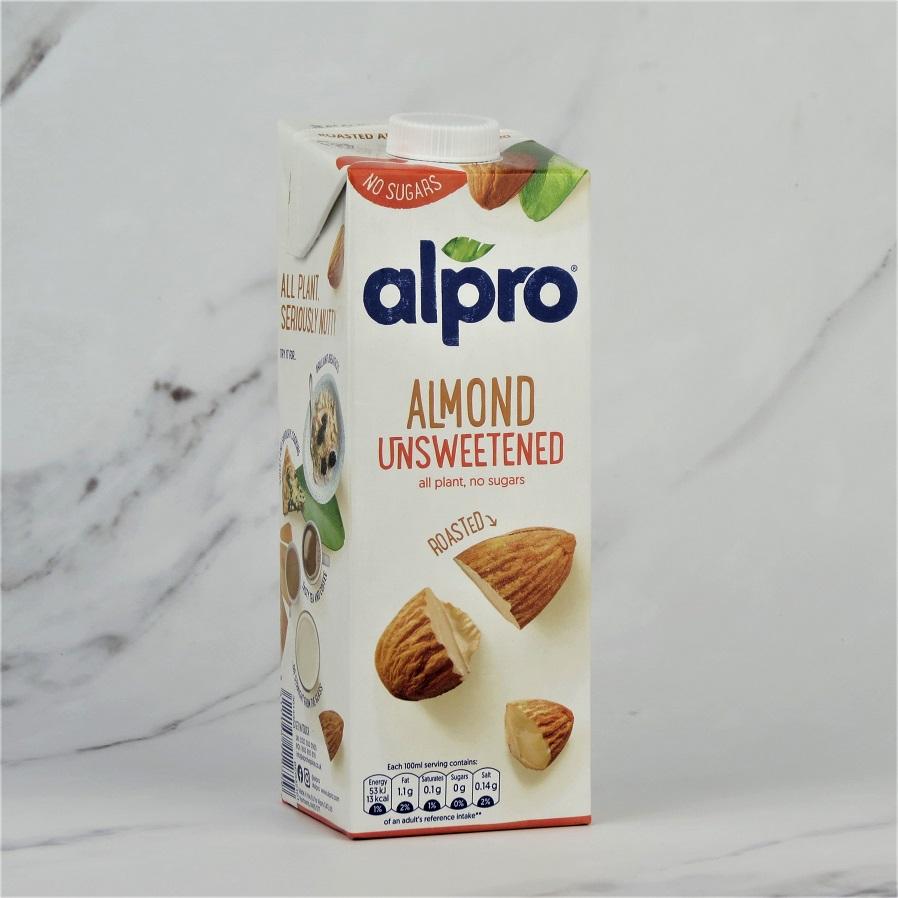 Alpro Unsweetened Almond Milk – 8 x 1ltr
Lightly roasted Mediterranean almonds and pure, natural spring water are the essential ingredients in this deliciously nutty almond drink. The perfect addition to tea, coffee, shakes and smoothies or simply on it's own.
A source of calcium and vitamins B2, B12, D and E, this power pack of plant goodness is naturally lactose-free and naturally low in saturated fat.
Alpro Almond Unsweetend is made from nothing but Almonds, without any soya.
Wholesale Enquiries: We can offer great wholesale pricing for orders of 10+ cases – please do get in touch via our Wholesale Enquiries page to discuss further.
INGREDIENTS
Water, Almond (2%), Calcium (tri-calcium phosphate), Sea salt, Stabilisers (Locust bean gum, Gellan gum), Emulsifier (Sunflower lecithin), Vitamins (Riboflavin (B2), B12, E, D2)
ALLERGENS
Nuts