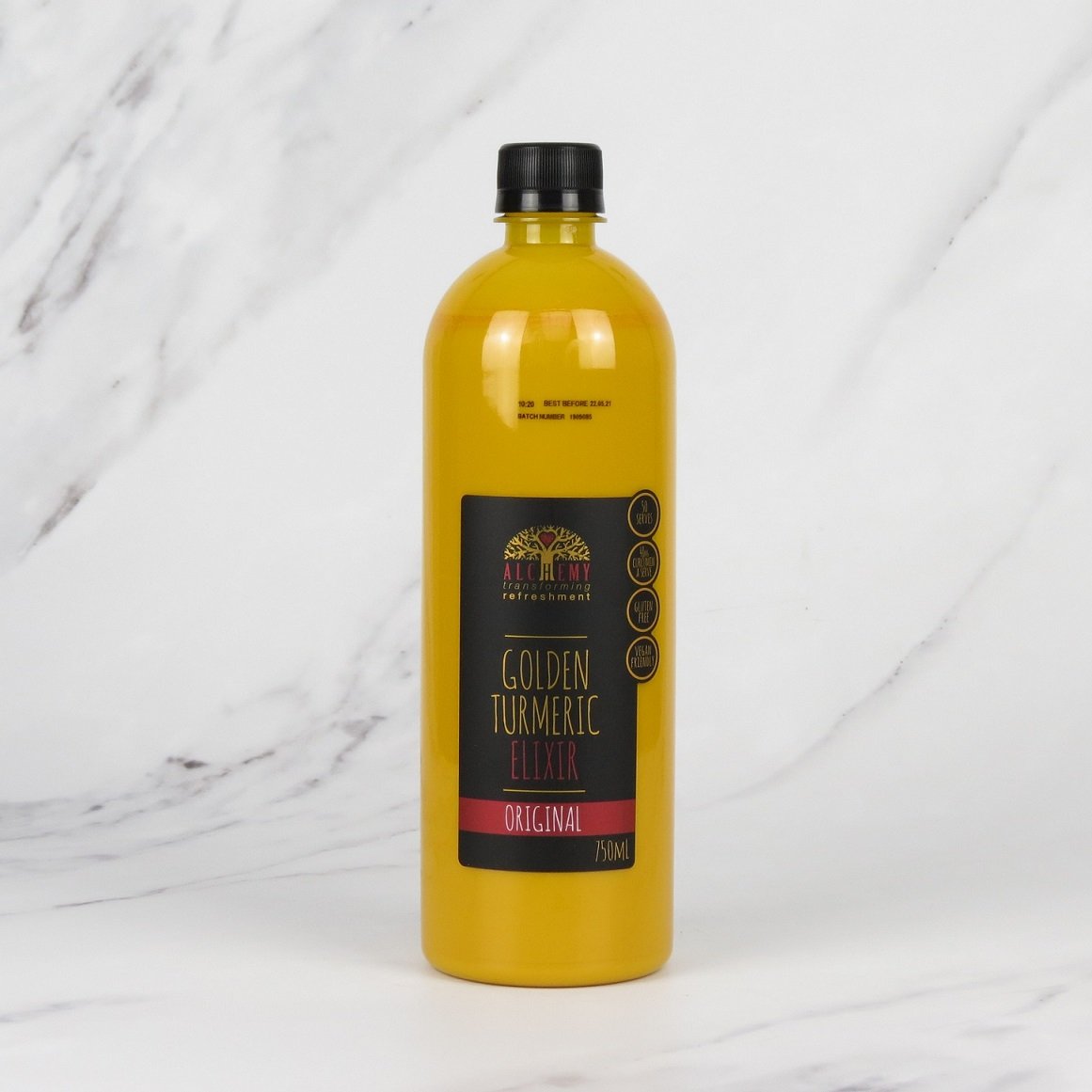 Alchemy Golden Tumeric Latte Elixir Syrup – 750ml
Make beautiful, creamy, Vegan Turmeric Latte's for your customers with Alchemy's Golden Turmeric Latte Elixir Syrup.
It is caffeine free, gluten free, dairy free, vegan friendly with NO artificial colours or flavours. Contains 48mg of added Curcumin per serve. 100% Australian made and owned.
Simply froth 15ml of the syrup with your customers favourite milk and top with a small sprinkle of cinnamon or turmeric! Guaranteed to keep your customers coming back for more!