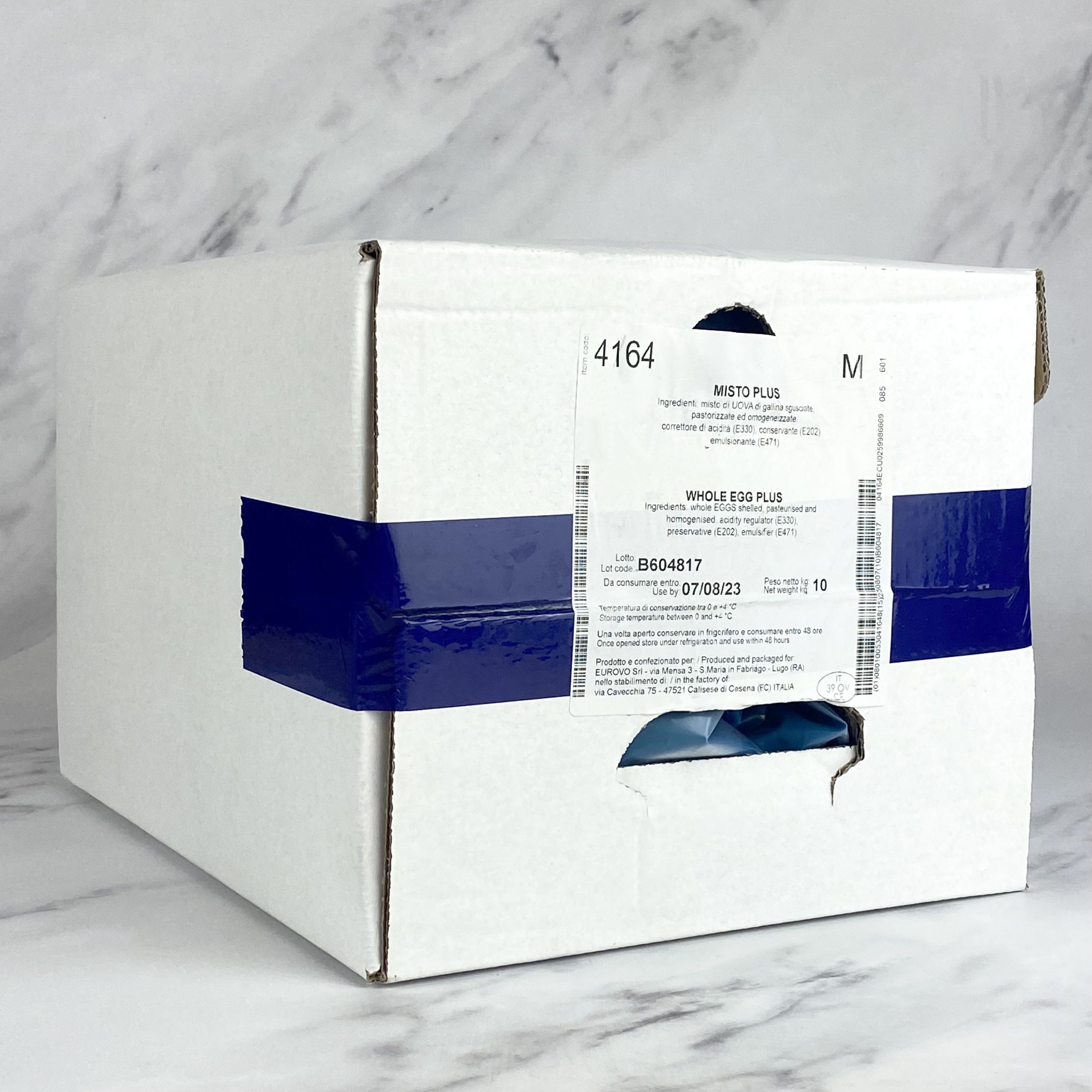 Liquid Whole Egg (Free Range) – 10Ltr
 Cut down on labour and wastage with our 10 Litre Free Range, Liquid Whole Egg. Each Box contains the equivalent of 250 Free Range, medium sized eggs. No more picking pieces of eggshell out of cracked eggs, just open the lid on the high-strength bag, pour out what you need and replace the lid. EASY! With 72 hours shelf life after opening the 10kg carton would suit high volume sites looking to cut down on labour.
100% British Free Range
No added stabilisers or preservatives
Low water content
Fully traceable production chain
Full product specification, available upon request.